Home | Fertile Soul of Yoga DVD
Fertile Soul of Yoga DVD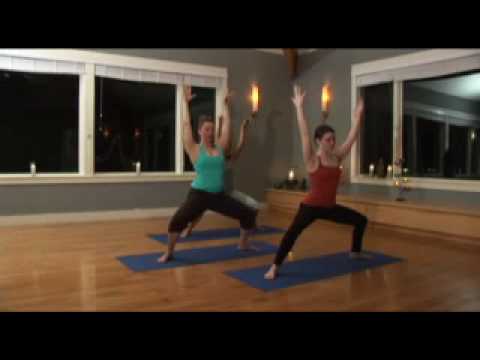 with Dr. Randine Lewis and Jennifer Buergermeister
      Yoga, meditation, abdominal massage, acupressure experiental group work and lecture are part of this extraordinary DVD program which also provides a snapshot into the sessions of Dr. Lewis' intensive retreats.  Stress and lack of blood flow to reproductive organs are impediments to fertility.  This DVD shares how to reduce stress, increase blood flow, and balance the mind/body for overall wellness and enhanced fertility.
To view a clip of the dvd, go to:  http://www.youtube.com/watch?v=k5QJGid4DNQ
Retail Orders are available at www.TheFertileSoul.com
Wholesale Orders – email jesse@theferilesoul.com.  Wholesale orders are priced in units of 10 at $12.50 each to be retailed at $25
Endorcements:
Acupuncturist Bonnie Ceres, Acupuncture Wellness Center shares:
"This would be a good fertility yoga DVD all by itself. However, the incorporation of Dr. Randine Lewis' presentation of how stress  effects the reproductive system, the demonstration of femoral and abdominal massage, and meditation makes it extraordinary.
I play it in my reception area and will sometimes have a client just watch Randine's presentation. It saves me time and the client usually ends up purchasing the DVD."
Denise Wiesner, Owner of Natural Healing & Acupuncture says:
"The Fertile Soul of Yoga DVD is wonderful. Besides Yoga there is a meditation, and lecture on fertility and it has helped many of my patients. I highly recommend this yoga DVD"
Already own Fertile Soul of Yoga?  Please leave your comments or 'like' our Facebook Fertile Soul of Yoga page at http://tinyurl.com/4qjrjx5
Produced by Michelle Galatoire & Jodie Eisenhardt Directed by Jennifer Buergermeister Featuring Dr. Randine Lewis Filmed and Edited by Mike Pierce